Turtle gets home in time for Christmas
---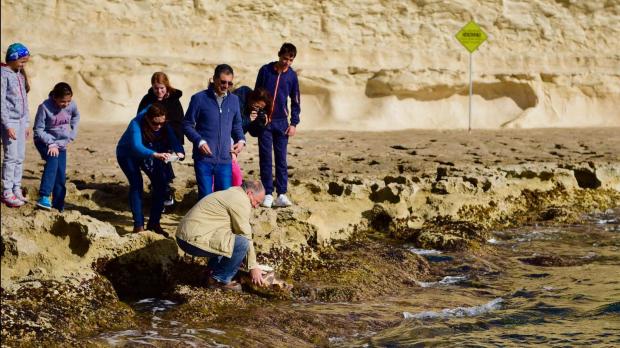 Nature Trust release turtle after two-year rehabilitation.
A turtle was released back into the sea on Christmas Eve after a two-year rehabilitation by Nature Trust.
'Carmine' was rescued in December 2016 when it came up the slip way at Marsaxlokk with a rope, a net and a tree branch all entangled around one of its rear flippers.
Due to the tight entanglement, which had cut off all circulation, the flipper was lost, but after two years of rehabilitation, the turtle was fit enough to release, and Nature Trust volunteers returned it to the sea on Monday.