Marsascala: Things to do and see
---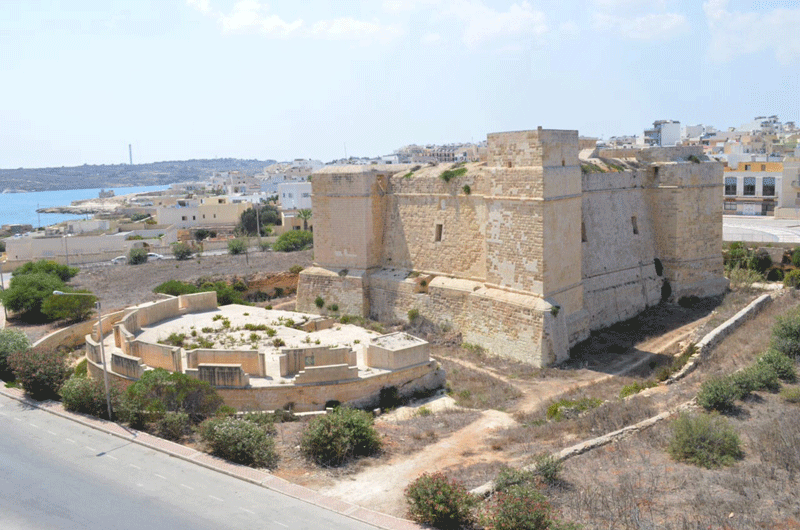 St. Thomas Bay: This bay provides an ideal spot for swimming and sunbathing.
St Thomas Tower: Grandmaster Alof de Wignacourt began building Fort St Thomas in the exact location where the enemy had landed in 1614, on a plot of land bought previously by the same Grandmaster
Mamo Tower: A few years later, in 1657, the Mamo family built Mamo Tower at Tar-Rumi, on the road leading to Zejtun. It is not as big and as strong as St Thomas; it is built on a plan of St Andrew's cross and has a small dry moat around it also had a drawbridge in the past.
Tal-Buttar Tower: Tal-Buttar is a private tower, today used as a farmhouse, which lies in a valley close to another private tower – Tal-Gardiel. It used to have a flight of stairs coming to a sudden end, as this tower had a drawbridge.
De Redin Tower (Zonqor): This tower was built by Grand Master de Redin in 1659. The Grandmaster ordered the building of a number of such towers around the Maltese coast and they still bear his name. One of those towers still exists, built on the coast at the exact point separating the limits of Marsaskala from those of Zabbar.
Briconet Redoubt: This redoubt near the Marsaskala's parish church is one of the best-preserved redoubts of the Maltese islands. It was built by the Commendatore Gio in 1715 at the expense of 768 skudi.
Zonqor Battery: In the first half of the 19th century the British neglected the defence of Marsascala and it was not until 1882 that they built the five-sided Zonqor Battery. It was surrounded by a dry moat and was fitted with seven-inched RML cannons. Sadly, it proved to be unsuitable for Marsascala's defences, as from the site chosen for its construction, the defending soldiers could not train their guns properly on an invading force.
Salt Pans: Looking down from the promenade onto the shoreline one will discover the beautiful saltpan system, still being used today.